On the Doorstep of Cairns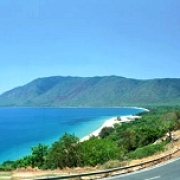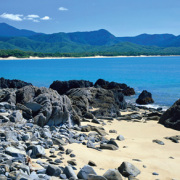 On the Doorstep of Cairns
Highlights of Far North Queensland
World Heritage Rainforest & Barron Gorge
Mossman Gorge
FROM enquire PER PERSON
---
Inc. all levies & taxes

On the Doorstep of Cairns Info
On the Doorstep of Cairns : One of the great things about Cairns is that you don't have to travel too far to see great things. Highlights of this 90 minute tour include: World Heritage listed Rainforest, Barron Gorge National Park, Stoney Creek, Wangetti Beach, Port Douglas, Mossman Gorge, Great Barrier Reef and Cairns.
Each guest is provided with a headset, enabling easy communication between themselves and the pilot. Your pilot and guide knows this region well and will share stories on the major landmarks throughout your journey.
World Heritage Rainforest & Barron Gorge
One of the great things about Cairns is that you don't have to travel that far to see some great things. This short flight takes you up over the Barron Gorge National Park, part of the Wet Tropics World Heritage area. The lush, green landscape below is marked with steep gorges, rugged peaks and tumbling waterfalls.
Stoney Creek
Stoney Creek is one of the many wild waterways which criss-cross the mountainous Barron Gorge National Park. It's at the lower section of the park and from above, is seen winding its way through the rainforest.
Wangetti Beach
Fly over Wangetti Beach, one of the many isolated beaches forming the long sandy coastline of Tropical North Queensland. This beach is one of Australia's most photographed and least utilized. Hang gliding is a popular activity, with participants launching themselves into thermal currents from the mountains above.
Port Douglas
Head north up spectacular coast line to Port Douglas, a vibrant coastal hub dotted with beaches, palm trees, numerous resorts, day spas and golf courses. White boats float gently in the sparkling blue waters of the marina, while people relax in the sunshine on the golden sands of Four Mile Beach.
Mossman Gorge
Mossman Gorge is an impressive place to swim and explore. By air, you can truly appreciate the sheer size and scale of this place of great, natural beauty. See the Mossman River wind down the mountains, littered with giant granite boulders and cascading waterfalls. Imagine what it must have been like for early pioneers to explore this rugged and remote terrain.
Great Barrier Reef
Fly offshore to catch glimpses of the Great Barrier Reef. This is the world's largest living structure and can be seen from outer space. The Great Barrier is comprised of over 2,000 individual reefs, home to marine turtles, rays and more. When viewed from above, it's a patchwork of reefs, isolated sand cays and tropical islands, set against the vibrant blue backdrop of the Coral Sea.
Cairns and/or Port Douglas
Return to Cairns and/or Port Douglas. Both townships host visitors from around the country and the world, offering a diverse array of accommodation, dining and recreational activities. A fantastic base from which to explore Queensland's far northern coastline.

Departartures
This trip departs Cairns. Return transfers available from Port Douglas: $49 per person.
On the Doorstep of Cairns Rates
Need Help With Your Booking?
Our Cairns Office is open again in 24 hours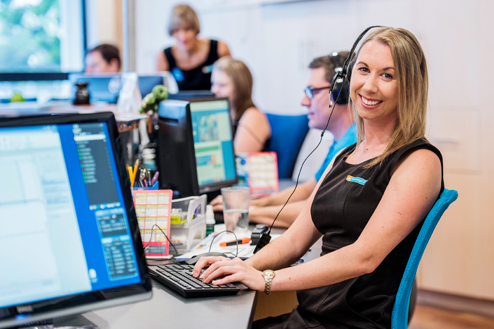 About Travstar Booking Requests
There are some things a computer can't do.
We love helping people plan their holidays and we want to make sure we get it right.
Some holiday packages can be quite complicated with multiple tours and accommodation, pick-up times and extras.
That's why every booking made through a Travstar Website is checked by our local consultants.
It takes a little bit longer to get your tickets but we want to make sure everything is going to run smoothly for you.
How long wil it take to get my tickets?
Our team are alerted to new booking requests as they come in. During office hours you can expect to have your tickets within an hour or two.
After office hours your tickets may take up to 12 hours to arrive.