Great Barrier Reef Scenic Flight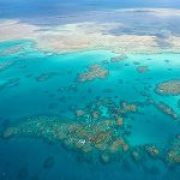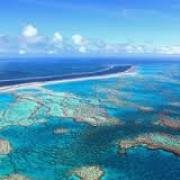 Great Barrier Reef Scenic Flight
Scenic Heli Flight
Green Island
Outer Great Barrier Reef
FROM enquire PER PERSON
---
Inc. all levies & taxes

Great Barrier Reef Scenic Flight Info
The Wonder of the World - Great Barrier Reef : It's one of our most popular tours and there's little wonder why! The Great Barrier Reef (GBR) is a wonder of the world and this helicopter flight lets you appreciate its beauty from above.
Highlights include: Green Island, Outer Great Barrier Reef, Upolo Cay and Cairns.
Green Island
Taking off from Cairns, we head west to commence our Great Barrier Reef journey of exploration. The first landmark you'll see is the famous Green Island, which is the only island on the Great Barrier Reef to have true rainforest growing on it. Located just 27km offshore from Cairns, the island is a popular day tour destination and is also home to a resort, perfect for those wishing to extend their stay. Marine turtles are often seen in the seagrass beds surrounding the island.
Outer Great Barrier Reef
We continue north-west tracking out over the Outer Great Barrier Reef. The Great Barrier is comprised of thousands of individual coral reefs, which when seen from above are bright patches sitting amongst the glittering blue waters of the Coral Sea. Home to an abundance of marine life, keep your eyes peeled to spot a manta ray or maybe even a migrating whale, depending on the time of your visit.
Upolo Cay
As we swing back and commence our return to Cairns, we'll pass over Upolo Cay, which is a part of the Arlington Reef system, in the Great Barrier Reef. This is a relatively young sand cay that started its life as a sand bank. Although it's growing in size all the time, Upolo Cay can sometimes be completely submerged, pending the time of day and year, but even when underwater will stand out as a brilliant white against the azure blue of the Coral Sea.
Cairns
The end of this scenic helicopter tour of the Great Barrier Reef will see you back in Cairns. Make the most of your stay in this tropical port city, which offers visitors a range of amazing retail and dining experiences.
In Flight Audio Tour
Each guest is provided with a headset, enabling easy communication between themselves and the pilot. Your pilot and guide knows this region well and will share stories on the major landmarks throughout your journey.
Departartures
This trip departs Cairns. Return transfers available from Port Douglas: $49 per person.
Great Barrier Reef Scenic Flight Rates
Need Help With Your Booking?
Our Cairns Office is open again in 24 hours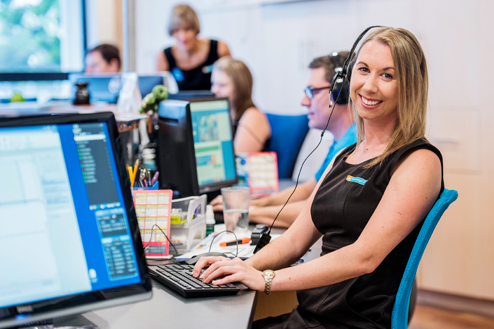 About Travstar Booking Requests
There are some things a computer can't do.
We love helping people plan their holidays and we want to make sure we get it right.
Some holiday packages can be quite complicated with multiple tours and accommodation, pick-up times and extras.
That's why every booking made through a Travstar Website is checked by our local consultants.
It takes a little bit longer to get your tickets but we want to make sure everything is going to run smoothly for you.
How long wil it take to get my tickets?
Our team are alerted to new booking requests as they come in. During office hours you can expect to have your tickets within an hour or two.
After office hours your tickets may take up to 12 hours to arrive.