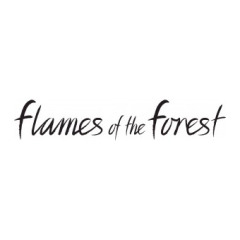 Flames of the Forest
Flames of the Forest is Australia's ultimate rainforest venue, offering two unique dining experiences. Located ten minutes from Port Douglas and fifty minutes from Cairns, it is a world away from the everyday, set in a private rainforest clearing.
The Aboriginal Cultural Experience takes place on Tuesday and Thursday evenings, where you'll learn about Australia's ancient culture in a timeless, spiritual setting. Feast on a magnificent seven dish plattered banquet served to shared tables of ten and a selection of Australian wines.
The Rainforest Dining Experience for two provides a unique alternative to a traditional Port Douglas restaurant. This exclusive, intimate, romantic dining experience takes place Saturday evenings. Perfect for honeymooners, marriage proposals, small wedding receptions, anniversaries, celebration dinners or for those looking for a special gift to give someone.
Flames of the Forest is award winning venue and North Queensland's ultimate rainforest ballroom!
Listings Found for Flames of the Forest