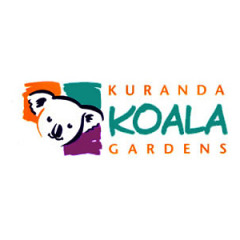 Kuranda Koala Gardens
Kuranda Koala Gardens is part of the Freeman Family owned and operated Wildlife Tropical North Queensland Group.
Other wildlife experiences under this banner include Cairns Night Zoo, Cairns Tropical Zoo and Hartley's Crocodile Adventures.
Their aim is to contribute to the conservation of, and educate about both the Australian and exotic species that call the attractions their home. The delivery of information through educational and entertaining presentations and the opportunity to interact with much of the wildlife ensures a visit to one or more of the attractions will be memorable, for all the right reasons.
1 Listings Found for Kuranda Koala Gardens
Viewing 1 to 1 of 1 listings