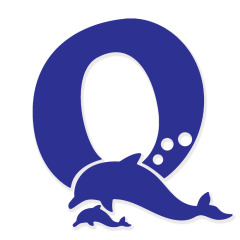 Ocean Free/Freedom
Ocean Freedom + Ocean Free are 2 commercial reef tours locally owned and operated by Perry Jones and Taryn Agius. Perry has been in the dive industry in Cairns and managed dive operations on 4 vessels since 1988 including Ocean Free since 1992 when he met Taryn. Since 1992 they both worked the boats and purchased Ocean Free (a 16.5M schooner) in 1996. Having many years of experience in the industry Ocean Free quickly became a well established and respected company amongst local agents and the marine industry.
In 2005 they purchased their second vessel, Ocean Freedom, and after a year's total refurbishment the luxury 20M cruiser was launched in mid 2006. After a second refurbishment in 2008, Ocean Freedom now cruises at 23 knots and arrives at the reef in an hour giving guests 6 hours on the reef.
The company is committed to ensuring a personalized service on both their tours where guests are a "name" not a "number". Ocean Free has an exclusive mooring 1km off Green Island offering a maximum of 25 guests a personalised sail, reef and island experience. Ocean Freedom arrives in just an hour and offers 2 destinations - at Upolu Cay and Upolu Reef.
Cairns Premier Reef & Island Tours are proud to announce that both their personal Great Barrier Reef Tours are now Advanced Eco Certified products.
1 Listings Found for Ocean Free/Freedom
Viewing 1 to 1 of 1 listings