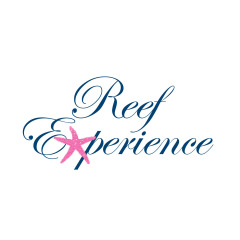 Reef Experience Cruises
Reef Experience was established in 2008. A locally Australian owned and family operated company, their company operates three vessels on the Great Barrier Reef
Reef Experience is the fastest boat of its size and type, getting passengers to the reef in just over an hour everyday. A steady and smooth ride, Reef Experience provides a large sundeck with oversized loungers, a fully licensed bar and a large indoor seating area with waterproof seats and locally designed artwork throughout.
They have been operating trips to the Great Barrier Reef for over 20 years it's their passion to share this outstanding destination with their clients
Reef Experience is a full day tour that has been put together after 27 years of providing trips to the Great Barrier Reef to what they believe is the best trip going to the Great Barrier Reef at certainly the best value.
The crew are by far our greatest asset and it's their passion and pride for the Great Barrier Reef that really does make the difference – if you are not a confident swimmer or you cannot swim one of the fabulous crew members will get in the water with you and assist you to see the Great Barrier Reef
1 Listings Found for Reef Experience Cruises
Viewing 1 to 1 of 1 listings